Boys' Haven of America, Inc.
BUILDING A BRIGHTER TOMORROW FOR THE BOYS OF TODAY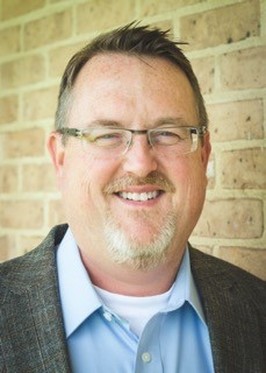 Boys' Haven Welcomes
​New Executive Director

We are pleased to announce the newest member of our Boys' Haven family. On behalf of our Board, Staff, and Residents,
​we welcome our new Executive Director,
George Hartsfield, M.Ed., LPC.

"I am very excited to be a part of the Boys' Haven family! In Southeast Texas, Boys' Haven is a unique and vital program that provides care to boys who have experienced the trauma of abuse or neglect. It is an honor to be able to be part of an organization that has been serving boys from hard places for over 70 years here in Southeast Texas!"

​George has lived most of his life in Southeast Texas, starting high school at West Orange-Stark and graduating from Rolling Hills High School in California.

He received his Bachelor of Arts in Sociology from Stephen F. Austin University and his Masters of Education in Counseling and Development from Lamar University.

George previously spent 27 years at Buckner Children and Family Services in various roles such as Child Care Staff, Case Manager and Program Manager here in Beaumont. He most recently served as Executive Director for Buckner in Conroe.

George is married to his wife Nancy and has a 21 year old son. We welcome everyone to stop in, show your support, and give George a warm Southeast Texas welcome.
---